+0
14 PC. Black Oxide Drill Bit Set
Model: #A10D14D
+0
The RYOBI 14-Piece Black Oxide Drill Bit Set includes bits from 1/16 in. to 1/4 in. These bits are constructed out of high-speed steel and a black oxide finish for high durability and corrosion prevention. Bit holders in the case tilt out for easy access. Identify this kit quickly with the easy-to-read description on the side of the case. Save time and frustration from digging through all your loose bits when you dock the case in the RYOBI DOCKit storage system tray (sold separately).
Features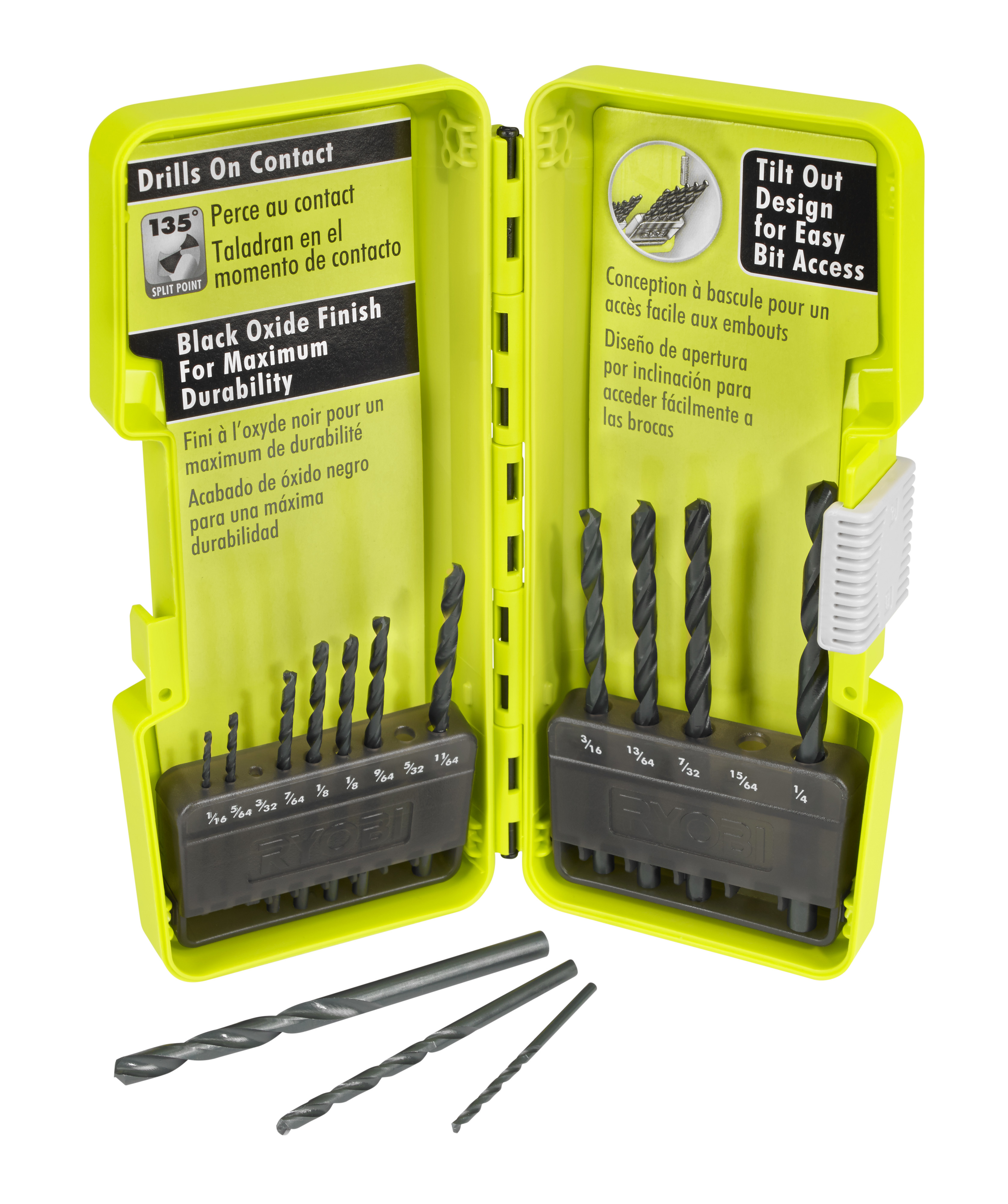 Features
Drill bits for drilling into wood, metal and plastic
Bits constructed out of high speed steel with a black oxide finish for maximum durability
135° split point drills on contact
Includes (2) 1/8 in. bits for common fastener installations
Includes sizes for pre-drilling into wood for attaching fasteners
Compatible with RYOBI DOCKit accessory kit storage system trays
Includes
1/16 in.
5/64 in.
3/32 in.
7/64 in.
(2) 1/8 in.
9/64 in.
5/32 in.
11/64 in.
3/16 in.
13/64 in.
7/32 in.
15/64 in.
1/4 in.
Reviews
14 PC. Black Oxide Drill Bit Set