+3
18V ONE+™ Lopper
Model: #P4362BTL
Replaces manual lopper with the pull of a trigger
Ideal for pruning and limbing
Over 175 ONE+™ Tools – All Work With Any RYOBI ONE+ 18V Battery
+3
OVER 175 ONE+™ TOOLS – ALL WORK WITH ANY RYOBI ONE+ 18V BATTERY
Features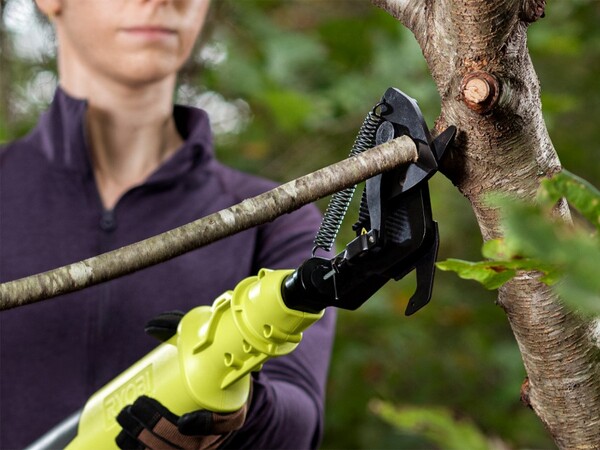 Bypass Cutting Action
For precise cuts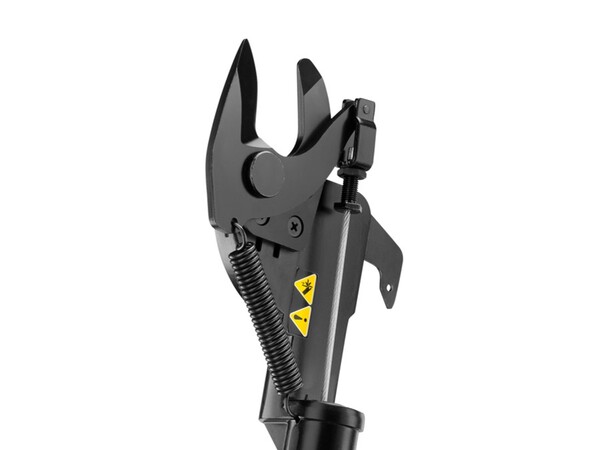 Branch Hook
For easy branch removal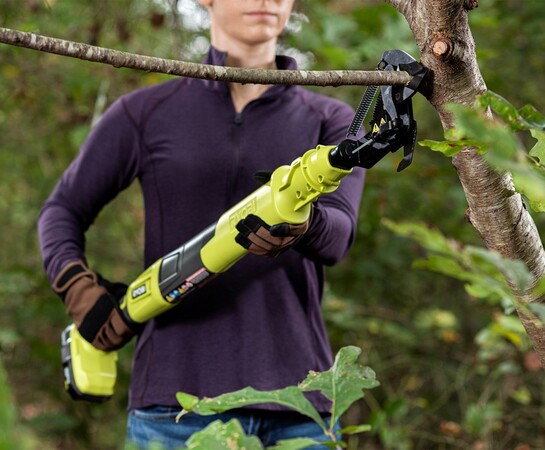 1 1/4" Cut Capacity
Ideal for pruning and limbing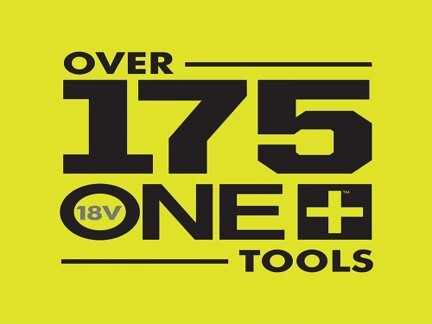 System Compatibility
Over 175 ONE+™ Tools – All work with any RYOBI ONE+ 18V Battery
Specifications
Dimensions
Cut Capacity

1 1/4"

Length

2.5'
Details
Battery Platform

18V ONE+
Warranty
Warranty

3 Year Limited Warranty
Includes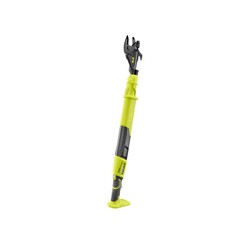 [#<ProductFeature id: 4416, title: nil, content: "18V ONE+™ Lopper", photo: "143867ca-c415-48bc-b818-b5b2a35d2b4d.jpg", created_at: "2021-02-12 01:45:58", updated_at: "2021-02-12 22:33:06", product_id: 1643, sort: 0, enhanced_type: "included_item", enhanced_group: nil, enhanced_icon: nil>]
Reviews
18V ONE+™ Lopper
18V ONE+ Lopper
is rated out of
5
by
96
.
Rated

4

out of

5
by
Stanleybme
from
Easy not use and pretty strong
Purchased the Lopper about a month ago and have used it several times with great results. I have several different types of hedges around the house that have been trimmed higher than I prefer. I original had to trim them with a chain saw because the limbs are so thick. With the chain saw the limbs were very ragged and hard to keep even. The Lopper cut the 2 inch branches with ease and the hedge rows are easy to maintain and looking good. Only issue is the weight of the Lopper is too heavy for my wife to use.
Date published: 2023-05-24
Rated

5

out of

5
by
Myers23
from
Glad I bought this
I bought it because I had heart surgery and needed to prune some stuff that would not hurt my chest this worked great
Date published: 2023-05-17
Rated

5

out of

5
by
andyreesescups
from
Works very good
I love this lopper. I have tore down three small pomegranate trees with limbs sized up to 2" and this lopper ate right through them with ease. This is one of my favorite RYOBI products. It's very powerful and does what it's supposed to do. It works right out of the box. All you have to do is put a battery in and pull the trigger to start cutting. I highly recommend getting this lopper.
Date published: 2023-05-02
Rated

5

out of

5
by
AlwaysFlyin
from
Sturdy and strong
With several hundred pine trees on our cabin property, trimming the dead and low branches has never been easier. Work load decreased ten fold, keep it clean and oiled and it works perfectly.
Date published: 2023-04-23
Rated

5

out of

5
by
andyreesescups
from
This product makes cutting limbs a breeze
This may be my favorite Ryobi product I own, and I own aloof of Ryobi products. I cut a pomegranate tree down to the root in less than in hour and only used 2 bars on my battery. A simple pull of a trigger and you will be cutting small branches and limbs with ease.
Date published: 2023-04-17
Rated

5

out of

5
by
Looper
from
Makes things easier
This makes cutting limbs so much easier then having to fully open a manual looper.
Date published: 2023-04-04
Rated

5

out of

5
by
Nashglass
from
Best Investment in a Hand Tool
I bought this about a month ago in preparation of pruning my crepe myrtle's. It has exceeded my expectations and would recommend it to anyone. With a person that has shoulder issues I had none after using the tool. Normally it would take me all day, but I was able to complete the task with 4 hours. Never had to stop to charge the battery.
Date published: 2023-03-29
Rated

5

out of

5
by
ccb1965
from
Ryobi 18v looper
Bought this Ryobi 18v looper for my wife so she can trim out her favorite trees, can cut up to 1 1/4 " brand but most of ours are half that size. Light weight and feels great in hands when working with the looper, blade is nice and sharpe and cuts threw branches like butter. She only cut a few branches to see how she liked it and said MINE. A definite must have if you have lots of trees with low hanging branches, I going to let a friend who owns a landscaping business try it out for a day and see how he likes it.
Date published: 2023-03-19
Rated

5

out of

5
by
Steve1889
from
Great assistant
So I got this to help me trim the trees around my property. I have the smaller Ryobi pruner and that is great for the small branches but this tool really helps with the ones that are slightly larger. It is very easy to use and comfortable to get to grips with. Has no problem cutting 2" and even some 3" particularly if they are dry. This is a great medium between the pruner and the mini chainsaw.
Date published: 2023-03-17
Rated

5

out of

5
by
Nate77
from
Amazing Tool!!!
I was skeptical about purchasing the Lopper thinking it was a gimmick. But wow I was wrong. We have several big trees in our yard and we are always picking up limbs and having to cut low hanging limbs. This makes maintaining and clean up a breeze. I wish I had one 20 years ago.
Date published: 2023-03-09