+3
18V ONE+™ Lopper with 2.0 Ah Battery and Charger
Model: #P4363
Replaces manual lopper with the pull of a trigger
Ideal for pruning and limbing
Over 175 ONE+™ Tools – All Work With Any RYOBI ONE+ 18V Battery
+3
OVER 175 ONE+™ TOOLS – ALL WORK WITH ANY RYOBI ONE+ 18V BATTERY
Features
Bypass Cutting Action
For precise cuts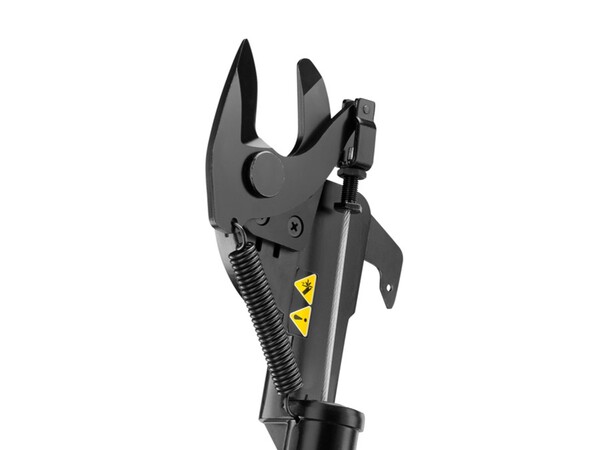 Branch Hook
For easy branch removal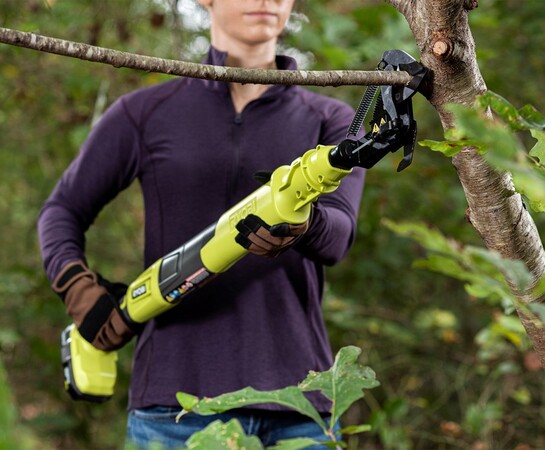 1 1/4" Cut Capacity
Ideal for pruning and limbing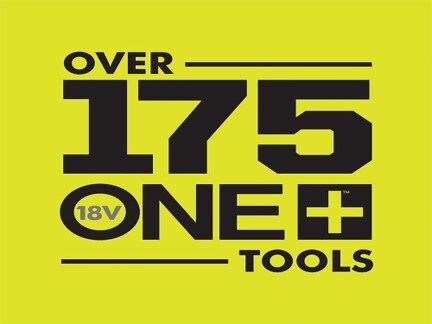 System Compatibility
Over 175 ONE+™ Tools – All work with any RYOBI ONE+ 18V battery
Specifications
Dimensions
Cut Capacity

1 1/4"

Length

2.5'
Details
Battery

18V ONE+™ 2.0 Ah Battery
Warranty
Warranty

3 Year Limited Warranty
Includes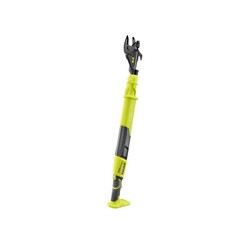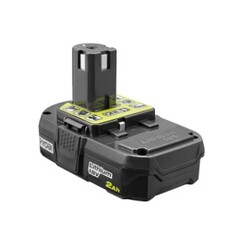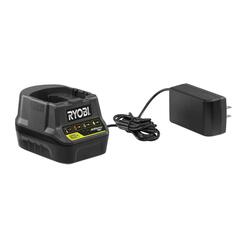 [#<ProductFeature id: 4402, title: nil, content: "18V ONE+™ Lopper", photo: "e071963c-bf41-4541-b496-2f9a4e504aca.jpg", created_at: "2021-02-12 01:07:18", updated_at: "2021-02-12 22:32:23", product_id: 1606, sort: 0, enhanced_type: "included_item", enhanced_group: nil, enhanced_icon: nil>, #<ProductFeature id: 4403, title: nil, content: "18V ONE+™ 2.0 Ah Battery", photo: "d81d2a4f-308e-4cc2-8e9d-0bceb0cd8ca1.jpg", created_at: "2021-02-12 01:07:19", updated_at: "2021-02-12 22:32:25", product_id: 1606, sort: 1, enhanced_type: "included_item", enhanced_group: nil, enhanced_icon: nil>, #<ProductFeature id: 4404, title: nil, content: "18V ONE+™ Charger", photo: "5922fdaf-97ed-4e36-936f-31a429a9bcd7.jpg", created_at: "2021-02-12 01:07:20", updated_at: "2021-02-12 01:07:20", product_id: 1606, sort: 2, enhanced_type: "included_item", enhanced_group: nil, enhanced_icon: nil>]
Reviews
18V ONE+™ Lopper with 2.0 Ah Battery and Charger
18V ONE+ Lopper Kit
is rated out of
5
by
57
.
Rated

5

out of

5
by
nikeda
from
Making Work Easier at Age 71
As with all of my RYOBI "toys" that I've purchased, the lopper makes jobs so much easier and quicker. So much so that my problem is getting rid of so much cuttings - making them into smaller, manageable, size to fit into the green bin. But, the lopper helps here as well. Maybe I'll get the pruner next!
Date published: 2023-05-22
Rated

5

out of

5
by
POTS
from
I'm loving this tool!
I have a 625' driveway and the woods keep trying to take it over. This tool is just right to cut fresh saplings and branches to keep the woods back where they belong! Very easy to handle and operate and it bites off a good sized trunk or branch during this use. It's also handy for trimming shrubs around the house itself. I'm in my 70's and somewhat disabled with mobility issues, needing a cane to walk...so again, it's a great size and easy to handle tool for my use.
Date published: 2023-05-21
Rated

5

out of

5
by
Jen73
from
Not too heavy for a senior citizen.
As a senior citizen this is the best pruner I have for shrubs. So easy to use and not to heavy.
Date published: 2023-05-17
Rated

4

out of

5
by
charles1954
from
Limb removal
Easy to use pull safety push trigger and limbs are removed with a clean cut
Date published: 2023-05-14
Rated

5

out of

5
by
353cleans
from
Great tool
I bought this two weeks ago. I have pruned the suckers off of 9 fruit trees without the need for a step ladder. So far this is a great tool.
Date published: 2023-04-17
Rated

5

out of

5
by
Appyshoer
from
Wish I had this earlier.
Bought this today. Took it home and immediately put a battery in place. I pruned 5 overgrownfruit trees with no ladder in less than 45 minutes. Although it is a nit heavy with the 4 amp battery I was able to use it comfortably. I reached more than 7 feet without issue.
Date published: 2023-03-31
Rated

5

out of

5
by
Lakeguy
from
Easy pruning
This Ryobi Lopper makes my pruning so easy works very well with Roebelenii Palms, able to prune without getting stuck by the thorns!
Date published: 2023-03-31
Rated

5

out of

5
by
Anonymous
from
Amazing tool 10/10
I dont give many perfect reviews on anything. However , this tool is perfectly designed and works perfectly . My only thought when i first got it was it could be longer but i see they made a longer version. Ive used this for about 2 years , to cut limbs , roots , anything that will fit in the jaw it will cut . Amazing tool.
Date published: 2023-03-30
Rated

5

out of

5
by
TaciturnWill
from
My Favorite Ryobi Tool
The Ryobi Lopper is an amazing and powerful tool that drastically reduces time and effort to trip hedges. I have 150 feet of hedge and the Lopper handled over 95% of branch cutting. I was about to hire someone to do the job and decided to five the Lopper a try and very glad I did. It seems a bit heavy at first but it saves so much energy the weight was never a problem in use. The 3 foot length allows reaching up and back to cut branches so much easier than with a manual device. I can't say enough good this about the Ryobi Lopper. Great Tool
Date published: 2023-02-27
Rated

5

out of

5
by
JrySyn
from
Amazing cutting ability
I bought this tool a couple months ago because nerve damage in my hand makes it difficult to use a manual pruning tool. I couldn't believe how well this tool would cut through 2 inch branches. I pruned 5 crape myrtles 10 shrubs and 12 rose bushes in very little time and didn't need Tylenol for my hand. It also provides a couple feet of reach
Date published: 2023-02-27